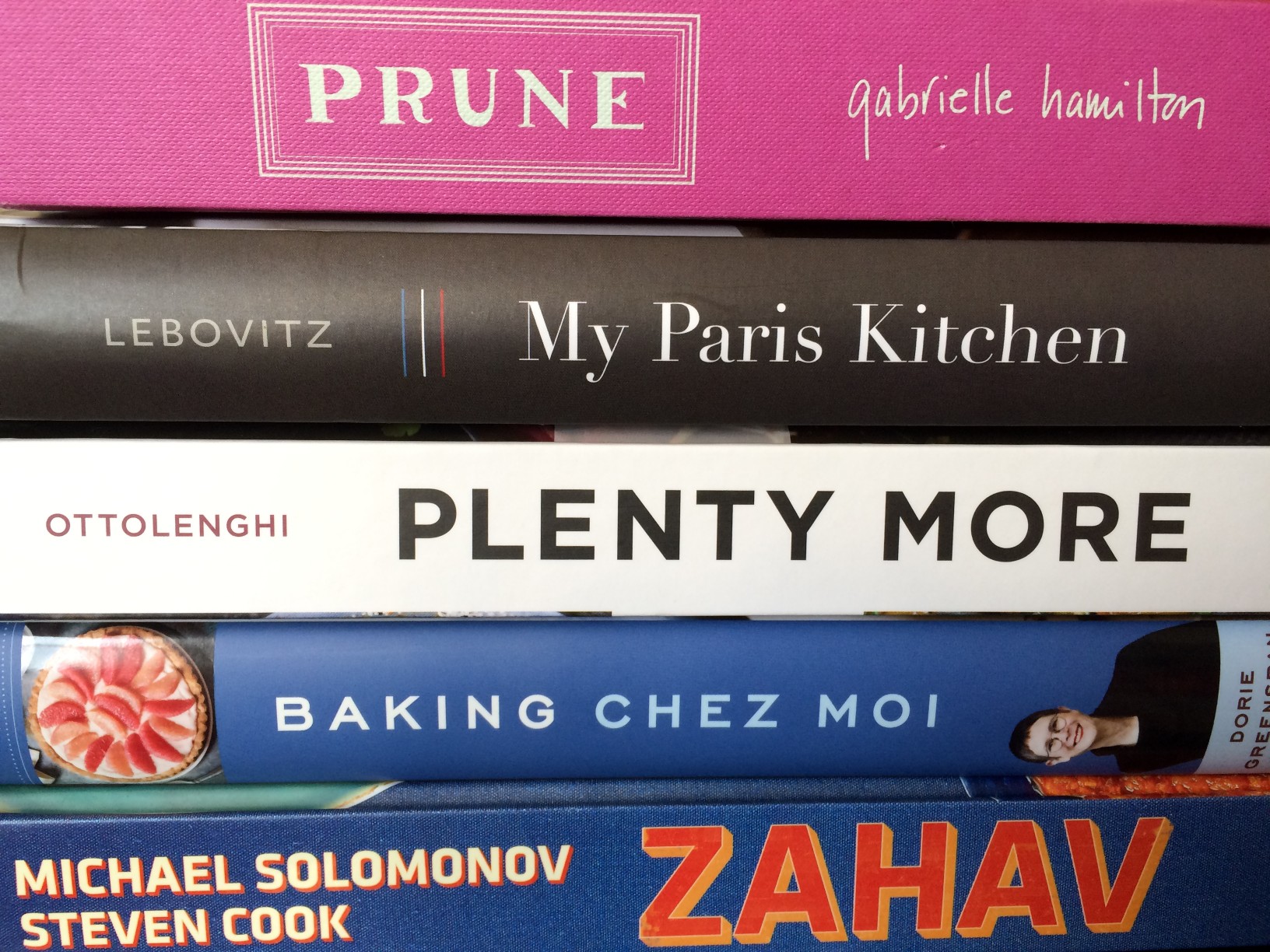 As it turns out 2015 was a year in which I fell short on my writing goals.   I began to study French in earnest during the summer, and I am somewhat frustrated to say that this seemed to exhaust whatever energy I had for creative, intellectual work.  My hope for 2016 (you'll notice I am avoiding the word "resolution") is to find a bit more opportunity to write for this blog and to try new forms—incorporating shorter, more varied pieces—in an effort to make the task seem less daunting.
However, I did do a lot of really excellent reading in the past year, and so much of it seems worth sharing that I thought I'd kick off my ambition to write more with a post about reading.  There's some great stuff here from many of my favorite online and print magazines, a couple of blogs, and (for good measure) an interview with a chef on Fresh Air.
I'm a big fan of the interview format, and this discussion from the website Aftertastes with Sadie Stein, contributing editor to The Paris Review, makes the most of it.  Though a seemingly unlikely candidate for this topic, Stein conveys such a refreshing delight in eating and in communicating her memories of food that this piece is a real pleasure.  Aftertastes is also worth checking out for its smart, unique writing on all things food, drawn from a wide range of perspectives, many of which are off the beaten path.
Along those lines, a new favorite blog of mine is The Shortbread, which features nothing but a series of interviews—always with the same set of questions, like "What is your ideal sandwich?" (a favorite of mine, sandwich-lover that I am) and "What is an 'acclaimed' or generally beloved food that you won't eat?"—with people from around the country who are involved with food in some manner (though they need not be cooks, restauranteurs, or so-called "foodies").  A few standouts here are Ted Nghiem, Nathan Kosub, and Sara Ryhanen, but all of those interviewed have something to say that is worth listening to.
The final interview I'll feature is from Fresh Air, with Michael Solomonov, an Israeli chef cooking in Philadelphia.  I have long been a fan of Middle Eastern food, thanks in large part to Yotam Ottolenghi, so a book focusing on traditional Israeli cuisine has my mouth watering already.  It's on my list of books to cook from in 2016.
On a more scandalous note, what I consider to be one of the juicier controversies in the world of cooking began with this humorous review done as part of The Piglet, Food52's annual tournament of cookbooks (based on The Rooster, a tournament of fiction, also worth checking out).  At the heart of the controversy is Mimi Thorisson's book A Kitchen in France, which has a handful of traditional French recipes and brims with photos, not only of the food but also of her gardens, her children, her dogs, her ruddy-cheeked guests bearing rustic bottles of wine, and, perhaps most prominently, of Mimi herself: a beautiful, willowy woman clearly much adored by the photographer, who happens to be her husband.  In keeping with the vitriol aimed at the smug self-assurance projected by Martha Stewart, this cookbook-cum-lifestyle manual of  Thorisson's proved problematic for many, and a heated discussion involving feminism, commercialism, sexism, and artistic license ensued. Few cookbooks—or should I say, opinions of cookbooks—have been as divisive and hit so many nerves as this one.  For those who want to follow the fracas, this Lottie&Doof response to the uproar and this one from Eater's Helen Rosner offer some of the more thoughtful perspectives I have read.
Food magazines have seen a lot of changes over the last few years (notably, James Oseland leaving Saveur; Christopher Kimball leaving Cooks Illustrated; the demise of Gourmet) but chief among the successes has been the launch and subsequent staying power of Lucky Peach, one of the few publications to which I still subscribe.  It has a macho swagger and a distinct affinity for the repulsive that can be off-putting at times (guess they won't be hiring me to do PR), but it features working cooks and is the only magazine I know of that gets to the grit and grind of working in the food business.  Though regular contributors include such heavyweights as Harold McGee, David Chang, and Fuchsia Dunlop, there's a complete lack of snobbery and a broad view of what constitutes "good eating." Favorite articles from this year's issues include this one on the Pomme D'Amour (a dessert of which I had never heard and which quickly went on my list of things to make in 2016) and this lively interview with Dorie Greenspan, beloved queen of baking and French cooking. (I own all her cookbooks, and they really are superb.)
Among the annals of unpretentious approaches to food, a few other standouts from the past year include this (yes, I guess it is another interview, from a publication that actually might be considered deeply pretentious) with Jane and Michael Stern, authors of Roadfood (first a book, now a website) and The Encyclopedia of Bad Taste.  To sum up their approach:  "(Being contratarians) has been characteristic of our career from the beginning.  Everything that Gourmet stood for, we were against."   And another favorite, it nearly goes without saying, is Jennifer Reese, who writes the blog "The Tipsy Baker," for her thorough, wry, unabashedly "normal" approach to cooking from cookbooks.  Her review of Gabrielle Hamilton's Prune (another controversial book, as you'll see at both The Piglet mentioned above and in Reese's several posts about it) is among the most thorough of any cookbook reviews I've ever read.  And it's funny.
To top off my list of recommended reading, one last piece from denizen of down-to-earth honesty Jane Stern, whom I mentioned above.  For those of you suffering from holiday blues, take heart:  you are not alone.